Cello Private Lessons
Clara T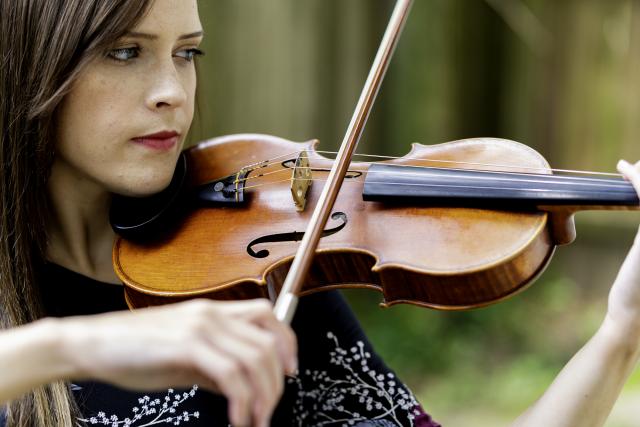 Ms. Clara is an orchestral, chamber, and solo violinist and educator from Houston. A recent graduate of Northern Illinois University, she earned a Performer's Certificate and a Bachelor of Music in Violin Performance under the instruction of Mathias Tacke. During her time at NIU, she served as Concertmaster, Assistant Concertmaster, and Principal 2nd Violin of the NIU Philharmonic.
She has twice served as an Orchestral Fellow at the Texas Music Festival, where she played under the baton of renowned conductors including Hans Graf, Mei-Ann Chen, and Carl St. Clair. She has played with numerous orchestral ensembles across the country in venues including New York's Carnegie Hall, Chicago's Symphony Center, and Houston's Jones Hall. She has also performed with soloists Brinton Averil Smith and Emily Bear.
Clara is also an avid chamber player and soloist. She recently won the 2018 NIU concerto competition and received an Honorable Mention in the 2018 NIU chamber music competition. In addition to her private studies, she has played in master classes for Herbert Greenberg, Lucie Robert, Cyrus Forough, and many others. She has also received chamber coachings from Spektral Quartet, the Arianna Quartet, and the Avalon Quartet.
Her passion for teaching began a decade ago, and she has many years of experience teaching both private lessons and early childhood music education classes. She combines her extensive knowledge of music with her exuberant personality to create a teaching environment that is equal parts educational and fun, and she is constantly inspired by her students' energy, enthusiasm, and love of learning. When not playing classical music, she enjoys performing improvisational Django Reinhardt style jazz.
Month to month
Tuesday at At Pearland Location
Mitchell W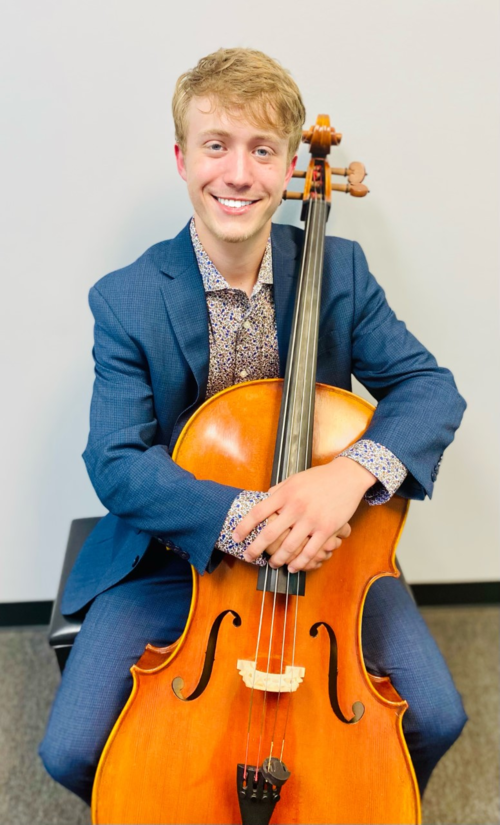 Mr. Mitchell has been studying cello for the past decade and is currently in his fourth year of undergraduate studies at the Moores School of Music. He is seeking a bachelor's degree in Cello Performance under the teaching of his late professor Vagram Saradjian and currently under Estelle Choi of the Calidore Quartet. Mitchell frequently collaborates with composers and musicians to perform new works, notably premiering Misook Kim's 'Danza II' for solo cello, performing J. E. Hernandez's SHEER in a project sponsored by the Museum of Fine Arts, Houston entitled 'In Flanders Fields', and was a featured performer in the 2019 Contemporary Music Festival at Cy-Fair College.
In 2020 he was awarded, with the Iris Trio, Second Prize in the ENKOR International Music Competition for performance by a chamber ensemble. He has received masterclasses and ongoing training in cello and piano and has worked with such performers as Alexander Rudin, Deborah Pae, the Formosa Quartet, the Aizuri Quartet, and the Modigliani Quartet.
Mitchell enjoys teaching cello and piano and focuses on helping students deepen their love of music through their chosen instrument.
Mr. Mitchell teaches both in-studio and in-home lessons. To book an in-home lesson with Mr. Mitchell please contact the Academy.
Month to month
Monday at At Pearland Location