Drums Private Lessons
Alvin K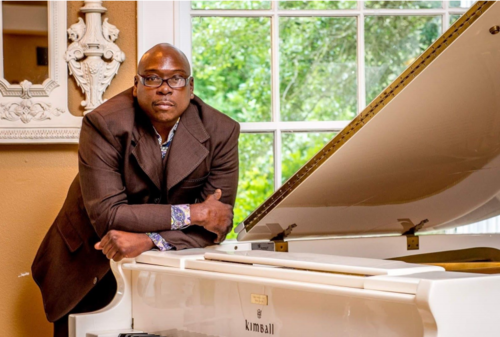 Born and raised in Houston, Texas, Mr. Alvin revealed great promise as a musician at an early age. Moving to New York in 1983, Alvin became the first African American piano player to play for the Tony Award-winning production of "CATS" at the tender age of 16-years old. After a critically acclaimed 3-year run on Broadway, he returned to Houston and shortly thereafter earned his Bachelor of Arts in Music Performance from Texas Southern University in Houston, the same prestigious program that produced Kirk Whalum, Yolanda Adams and Lonnie Smith.

Alvin then embarked upon an international professional career, which allowed him to span the globe and share the stage with Jazz and R&B legends such as Ahmad Jamal, McCoy Tyner, Gerald Levert, and El Debarge. The philosophy of this man and his music is as simple as it is complex. He says, "In the scope of the inception of my music, my vision is based in love and passion."

He poses the question, "Why do what you do, without loving what you do?" He believes that he is… part of a generation that has placed passion apart from the music. "But I believe that without passion and God – there is no music."

Month to month
Monday at At Pearland Location
Month to month
Thursday at At Pearland Location
Month to month
Friday at At Pearland Location
Chuck H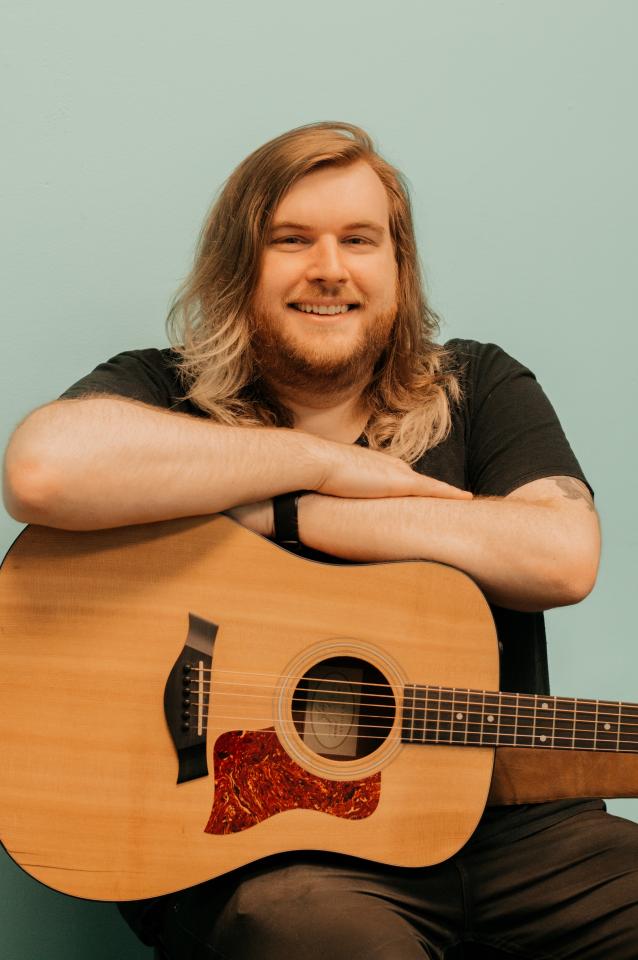 Mr. Chuck is a graduate of Charleston Southern University holding a degree in Piano Performance and loves to teach! He is a member of the National Piano Guild, Cantebury Cathedral Choir in Residency, and the Summerville Symphony Orchestra. Mr. Chuch has performed in many competitions and concerts nationwide and has an extensive background in jazz, performing jazz bass with Darius Rucker in a Frank Sinatra charity concert. Mr. Chuck has been teaching piano, drums, and guitar in the Houston area for many years. He also teaches songwriting and helps people all over the country create songs. His enjoys inspiring the talented and dedicated students of Allegro!
Mr. Chuck teaches both in-studio and in-home lessons. For in-home lesson availability, please contact the Academy.
Month to month
Monday at At Pearland Location
Month to month
Wednesday at At Pearland Location
David R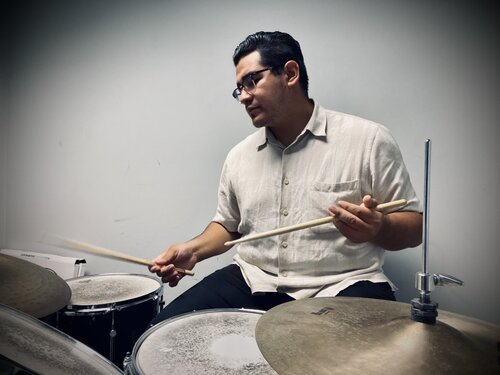 A native Houstonian, Mr. David has been playing drum set for a little over 14 years, and has been a very versatile percussionist for about 10 years. Coming from humble beginnings, Mr. David's first steps in drum set and piano occurred while taking beginner music lessons at his church at the young age of 7. Since then, he has taken heart to the vast world of percussion, developed a strong competency in piano, and through hard work and dedication, has been fortunate enough to have been met with many successful experiences. Mr. David received his Associates Degree in Music from San Jacinto College in 2020. While there, he studied percussion under Michael Mizma, and drum set under Joel Fulgham and Luke Hubley. He was given numerous opportunities to play drum set in the SJC Steel Band under world renown guest artists such as Victor Provost, Tracy Thornton, Liam Teague, Jonathan Scales Fourchestra, and Emily Lemmerman. In addition, Mr. David has also performed multiple times in the GCIC Kemah Jazz Festival in the SJC Jazz Ensemble, performed in several seasons with the Pasadena Philharmonic Orchestra, and has played at churches and high schools throughout the Houston Area.
Mr. David is currently attending University of Houston for his bachelor's in Music Education and is a student in the Moore's School of Music Percussion Studio, studying under professor Alec Warren. With a deep love for teaching, Mr. David strongly believes that lives can be touched through great bonds between teacher and student, and has no doubt that anyone of all skill levels and ages can learn and grow in whatever interest they choose, especially in music. He loves sharing the joy of music with his students, and fully believes in helping them find their own path in learning and developing their musical skills. Mr. David is ecstatic to share his passion for teaching drum set and piano with the wonderful students at Allegro and is overjoyed to be a part of Allegro's amazing faculty.
Mr. David teaches both in-studio and in-home lessons. To schedule an in-home lesson with Mr. David, please contact the Academy.
Month to month
Saturday at At Pearland Location
Mayen A-In Home
With an eclectic musical taste, and exquisitely unique, diversified upbringing, Mayen's musical palette is inclusive and sweetly influenced by every musical genre. Mayen is a proud, native Houstonian, and has been teaching and tutoring for over 10 years. She loves helping her students discover their amazing talents, explore exciting new musical genres, set achievable goals, overcome challenges, encourage consistent improvement, and instill discipline and high quality performance. Mayen is very patient, kind, and has experience teaching students (from age 4 to adult).
Miss Mayen is especially grateful for her most recent piano performance engagements (California Concerto Weekend 2015, 4-time Houston Symphony Spotlight performer - Spring 2015, Piano Texas International Academy & Institute 2015, International Keyboard Institute & Festival 2015, and California Concerto Weekend 2016). She hopes to continue a good balance between teaching, composing, and performing music.
Mayen loves God, family, music, tennis, traveling, learning languages, and encouraging everyone to pursue their dreams, wholeheartedly and without apology. She is excited to share her many musical gifts with students of the Academy.
Miss Mayen teaches in-home lessons. To book an in-home lesson with Miss Mayen please contact the Academy.
No timeslots available at the moment.