Ukulele Private Lessons
Cameron P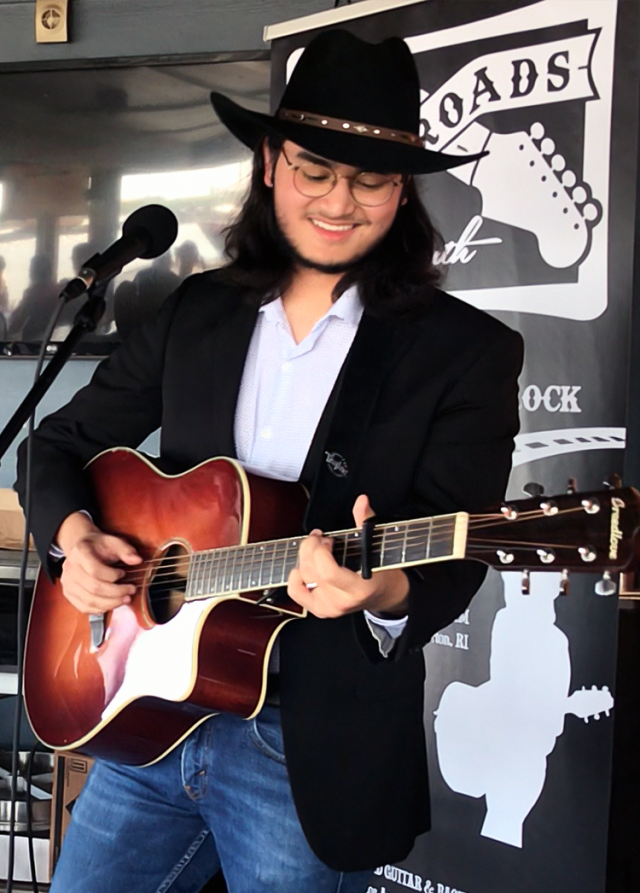 From Los Angeles California, Mr. Cameron is a live performer and composer with over a decade of experience as a musician. Beginning his musical journey with piano at age 5, he has additionally studied guitar, ukulele, and live vocal performance. Training under multiple jazz/rock performers, Cameron has undergone mentorship from reputable musical performers, such as Jeffrey Foskett of the Beach Boys. Currently Cameron records with several bands and is performing in Galveston/Kemah in the Country/Folk Duo "Two Roads South". He enjoys playing in the styles of folk, classic rock, country, bluegrass, and bossa nova.
Longing to share his passion for music, Mr. Cameron began teaching so that he could aid students in their musical journey. He believes that music is for everyone, and that with the proper care, it can become a lifelong joy for the student. As a performing artist, Cameron understands the importance of developing a personal musical style, so while he finds it necessary to establish technical proficiency, his main goal is to help students grow into mature and seasoned musicians. Cameron currently teaches piano, guitar, and ukulele in studio and in-home. For in-home lesson options, please contact the academy.
Month to month
Monday at At Pearland Location
Month to month
Wednesday at At Pearland Location
Month to month
Thursday at At Pearland Location
Chuck H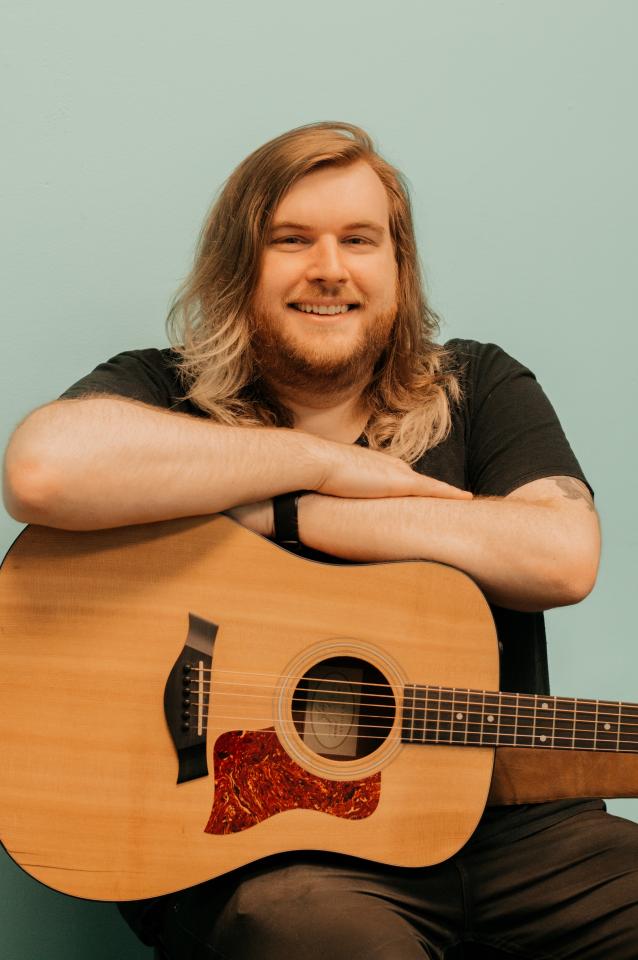 Mr. Chuck is a graduate of Charleston Southern University holding a degree in Piano Performance and loves to teach! He is a member of the National Piano Guild, Cantebury Cathedral Choir in Residency, and the Summerville Symphony Orchestra. Mr. Chuck has performed in many competitions and concerts nationwide and has an extensive background in jazz, performing jazz bass with Darius Rucker in a Frank Sinatra charity concert. Mr. Chuck has been teaching piano, drums, and guitar in the Houston area for many years. He also teaches songwriting and helps people all over the country create songs. He enjoys inspiring the talented and dedicated students of Allegro!
Mr. Chuck teaches both in-studio and in-home lessons. For in-home lesson availability, please contact the Academy.
Month to month
Saturday at At Pearland Location
Leslie H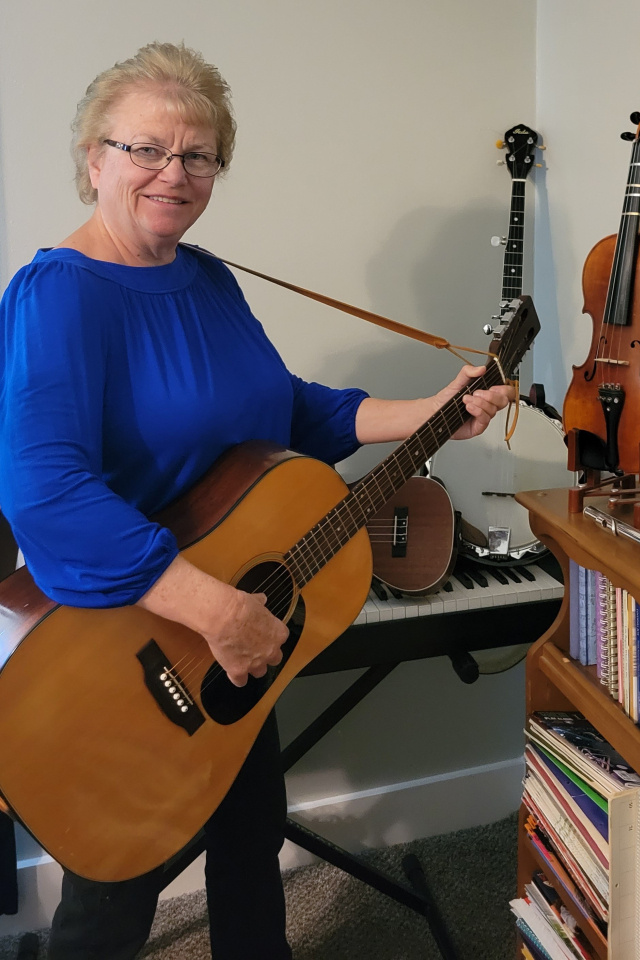 Ms. Leslie's musical experience began young, learning harmonica from her dad and begging to play violin like mom. Lessons began in third grade, and by eighth grade she was asked to be the soloist for the graduation ceremony. Flute lessons started in fourth grade, and she became the first chair flute & piccolo player in High School. In High School and college choir, she was a soloist. She was chosen to be in a performance group, the Valley Singers, who performed at Old Town School of Music in Chicago Illinois. In that group she played both banjo and guitar while singing.
She always wanted to be a teacher, so she earned her Bachelor of Music Education degree at North Park University, in Chicago Illinois. She studied violin, voice, and piano. She also had the honor of performing in a professional singing group called the New Christy Minstrels, traveling and recording with them for two and a half years. Ms. Leslie has served as a church music director, developing contemporary praise teams, directing holiday performances and writing children's daily Vacation Bible School music, through the years.
Such wonderful experiences in music gave her a great passion to share this enjoyment with others. She taught Junior High, and led a ninety-person choir. She patiently encourages students to grow musically so they can become confident performers. Ms. Leslie taught Kindergarten through eighth grade music for nine years and wrote musicals for the children's performances. She also taught High School music. It has also been a special joy to teach adults, who after taking lessons, have exceeded their own expectations and dreams playing instruments or singing. Ms. Leslie teaches beginning and intermediate Violin, Guitar, Banjo, Ukulele, Voice, Flute, Piccolo, Piano, Oboe, Eb Alto Sax, Clarinet, and Trumpet.
Month to month
Wednesday at At Pearland Location
Richard P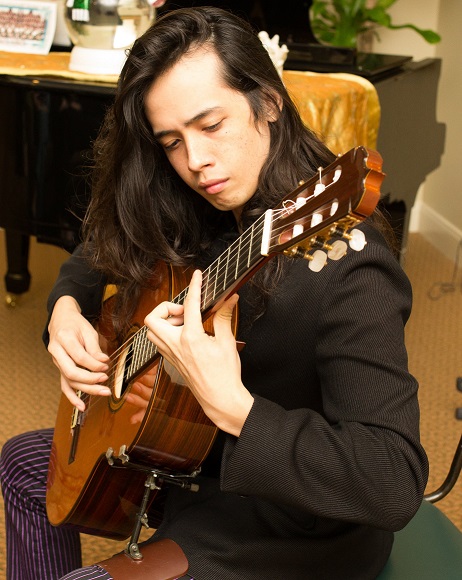 Richard has studied music for over a decade under Chris Robbins and was awarded the CCISD Intermediate Solo and Ensemble Competition gold medal for violin solo in 2008 as well as the UIL Region XVII Solo and Ensemble Competition gold medal for both guitar solo and violin solo. In 2010 he was awarded the UIL Region XVII Solo and Ensemble Competition gold medal for guitar solo and violin solo again. He has performed with the Clearlake Symphony Orchestra and the Clearlake Philharmonic Orchestra for the past 6 years.
In 2011 Richard was awarded the UIL Region 17 gold medal for guitar solo and violin solo and the gold medal for guitar performance in the Texas Solo and Ensemble Competition. He is currently pursuing a degree in Music on a Music Scholarship. He teaches piano, violin, & guitar for the Academy and enjoys helping each student find the instrument and style of music that speaks to their heart.
Richard teaches both in-studio and in-home lessons. To book an in-home lesson with Richard, please contact the Academy.
No timeslots available at the moment.