Viola Private Lessons
Clara T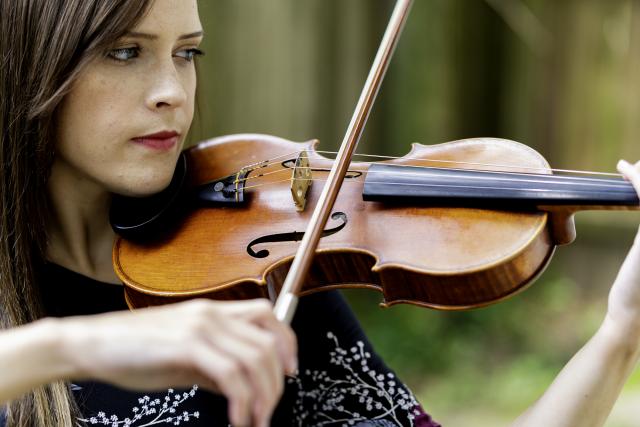 Ms. Clara is an orchestral, chamber, and solo violinist and educator from Houston. A recent graduate of Northern Illinois University, she earned a Performer's Certificate and a Bachelor of Music in Violin Performance under the instruction of Mathias Tacke. During her time at NIU, she served as Concertmaster, Assistant Concertmaster, and Principal 2nd Violin of the NIU Philharmonic.
She has twice served as an Orchestral Fellow at the Texas Music Festival, where she played under the baton of renowned conductors including Hans Graf, Mei-Ann Chen, and Carl St. Clair. She has played with numerous orchestral ensembles across the country in venues including New York's Carnegie Hall, Chicago's Symphony Center, and Houston's Jones Hall. She has also performed with soloists Brinton Averil Smith and Emily Bear.
Clara is also an avid chamber player and soloist. She recently won the 2018 NIU concerto competition and received an Honorable Mention in the 2018 NIU chamber music competition. In addition to her private studies, she has played in master classes for Herbert Greenberg, Lucie Robert, Cyrus Forough, and many others. She has also received chamber coachings from Spektral Quartet, the Arianna Quartet, and the Avalon Quartet.
Her passion for teaching began a decade ago, and she has many years of experience teaching both private lessons and early childhood music education classes. She combines her extensive knowledge of music with her exuberant personality to create a teaching environment that is equal parts educational and fun, and she is constantly inspired by her students' energy, enthusiasm, and love of learning. When not playing classical music, she enjoys performing improvisational Django Reinhardt style jazz.
Month to month
Tuesday at At Pearland Location
Kani W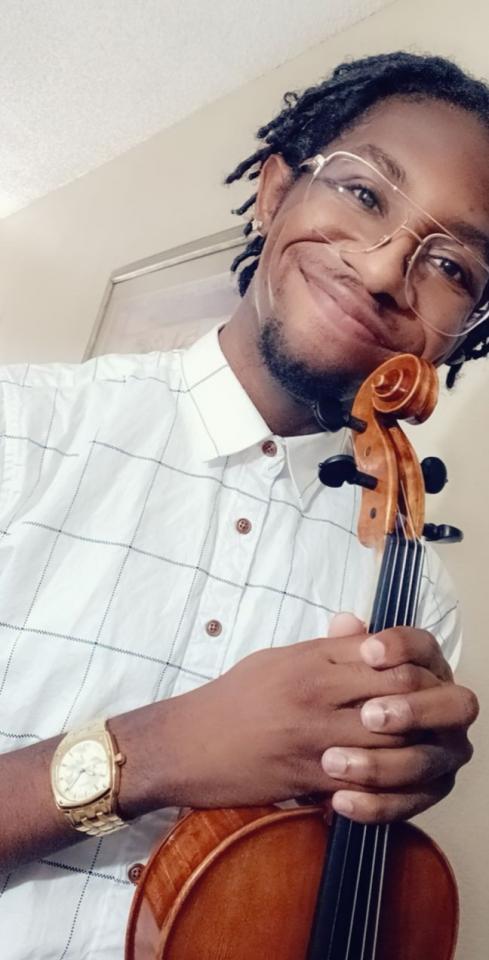 Kani always had the world of music involved with most of his childhood. Kani is currently attending Texas Southern University while pursing a bachelor's degree as a Music Education Major for the Viola. Mr. Kani heavily incorporates piano as another primary instrument. He plans to continue his education, aiming to achieve his master's degree in Music Education. Mr. Kani teaches throughout the Houston area where he works with violin students in HISD and piano students in Alief ISD. Mr. Kani also leads sectionals for violin/viola, and accompanies students as their pianist for Solo and Ensemble in Alief ISD in coordination with the orchestra directors.
Two of his favorite musicians are Itzhak Perlman, and Derek Paravicini, and his favorite kind of jokes are Viola jokes.
Month to month
Thursday at At Pearland Location
Month to month
Saturday at At Pearland Location
Ruth G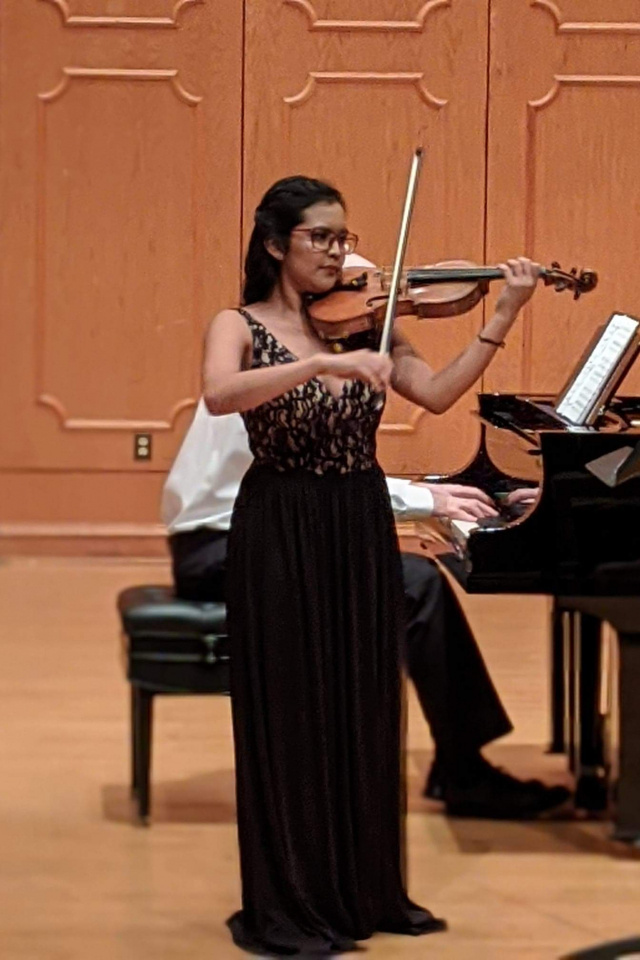 Ms. Garcia was born in Tegucigalpa, Honduras and began her musical journey at six years old.
Back in her country, she was part of the National Autonomous University of Honduras Chamber Orchestra, and a volunteer orchestra conductor/violin professor at the Choir and Orchestra Educational Arts Foundation of Honduras (FARECOH by its Spanish acronym). Four years ago, Miss Garcia moved to Natchitoches, LA. Here she was part of the Natchitoches-Northwestern Symphony Orchestra and graduated from the Northwestern State University of Louisiana with a Bachelor of Music degree in Violin Performance.
She has played as guest violinist and violist in the Texas/Louisiana/Arkansas area: South Arkansas Symphony Orchestra, Longview Symphony Orchestra, Marshall Symphony Orchestra, Monroe Symphony Orchestra, Acadiana Symphony Orchestra, Texarkana Symphony Orchestras, Lake Charles Symphony Orchestra, and TEXAS Outdoor Musical. Also, she has been part of many international orchestra festivals in Costa Rica, Nicaragua, Chile, Panama, and the United States.
Ms. Garcia is very excited to share with her students the joy that music brings to life and help them to overcome new challenges with success. One of her favorite things about teaching is helping students to reach their personal goals accompanied by hard work and discipline.
Month to month
Monday at At Pearland Location
Month to month
Wednesday at At Pearland Location
Month to month
Thursday at At Pearland Location