Violin Private Lessons
Ann M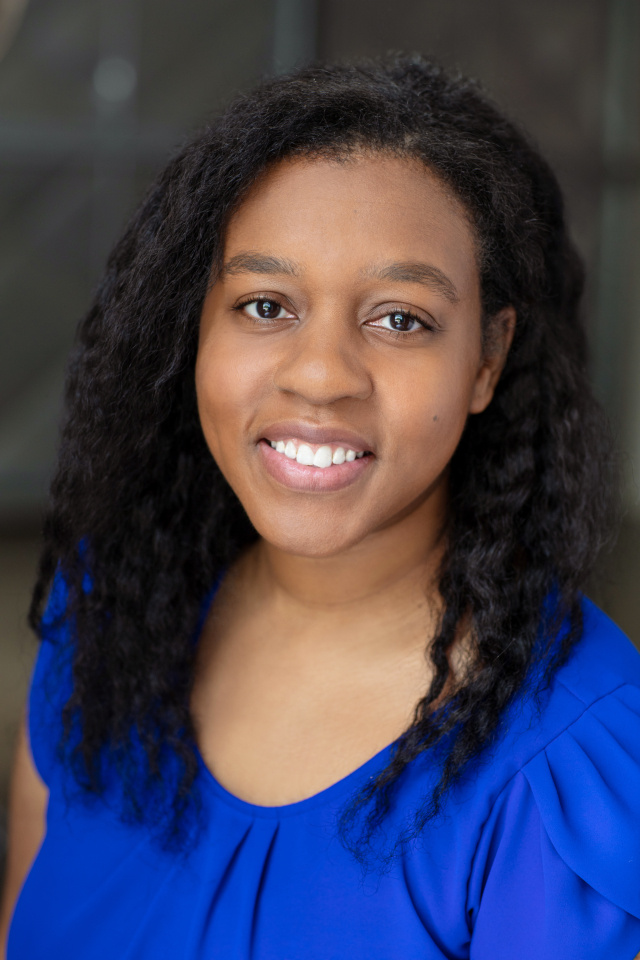 Ms. Ann began her musical journey technically before she learned how to read, tapping out the theme songs from the favorite movies of her childhood on the miniature electric piano her parents purchased for her. Shortly thereafter, she began studying piano in earnest at age five, and later chose to begin studying the violin at age 10. Over the years, Ann has performed in chamber ensembles, in university orchestras, and in community ensembles. With each experience, as player, as conductor, and as instructor she has gained a deeper appreciation for the joy of sharing music with others. Although she is currently earning a doctorate in microbiology, her love of playing music and teaching music has never dimmed, and she is excited about working with the students of the Allegro Pearland Academy of Music as they embark on their journeys toward becoming musicians.
Month to month
Sunday at At Pearland Location
Alexys G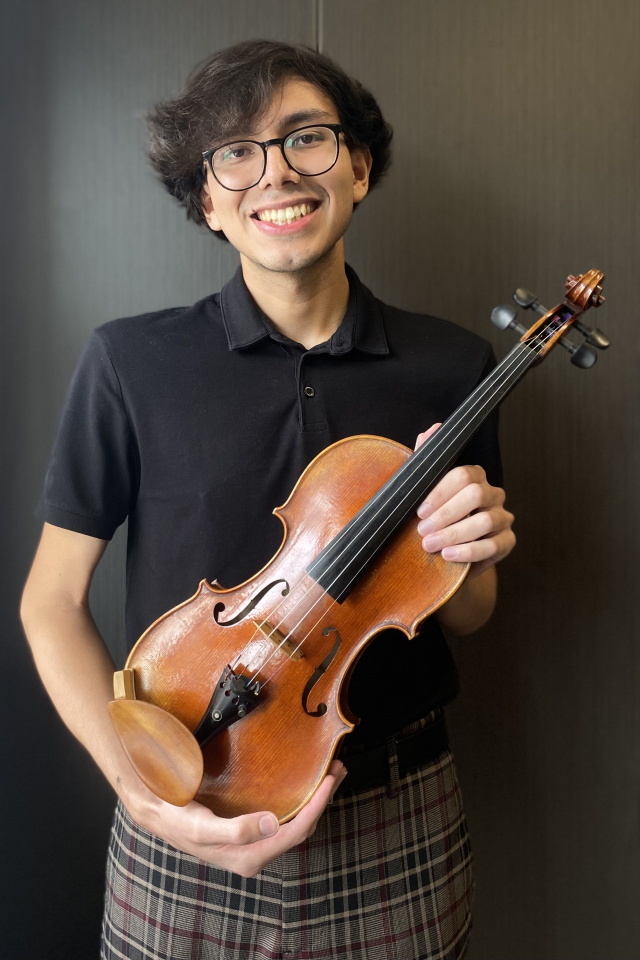 Alexys is pursuing a bachelor's degree in Music Education from the Moores School of Music at the University of Houston. He has been playing the violin for over 10 years and currently studies under Dr. Kirsten Yon. Having been taught and inspired by various music educators throughout his life, he hopes to help guide students through their musical journey.
Alexys is an active teacher in Houston and has taught private lessons and sectionals at various schools in the Houston area. Additionally, he remains an active freelance musician performing with various ensembles and churches.
Alexys believes music, in and of itself, is a vast world filled with opportunities such as being able to form and cultivate friendships with fellow musicians. Through music one can have a multitude of wonderful experiences.
Month to month
Sunday at At Pearland Location
Clara T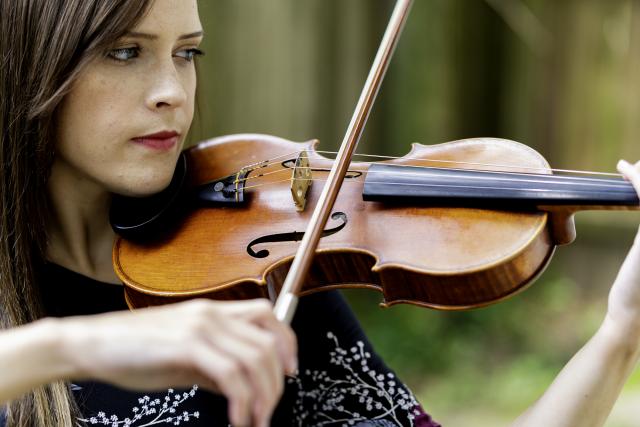 Ms. Clara is an orchestral, chamber, and solo violinist and educator from Houston. A recent graduate of Northern Illinois University, she earned a Performer's Certificate and a Bachelor of Music in Violin Performance under the instruction of Mathias Tacke. During her time at NIU, she served as Concertmaster, Assistant Concertmaster, and Principal 2nd Violin of the NIU Philharmonic.
She has twice served as an Orchestral Fellow at the Texas Music Festival, where she played under the baton of renowned conductors including Hans Graf, Mei-Ann Chen, and Carl St. Clair. She has played with numerous orchestral ensembles across the country in venues including New York's Carnegie Hall, Chicago's Symphony Center, and Houston's Jones Hall. She has also performed with soloists Brinton Averil Smith and Emily Bear.
Clara is also an avid chamber player and soloist. She recently won the 2018 NIU concerto competition and received an Honorable Mention in the 2018 NIU chamber music competition. In addition to her private studies, she has played in master classes for Herbert Greenberg, Lucie Robert, Cyrus Forough, and many others. She has also received chamber coachings from Spektral Quartet, the Arianna Quartet, and the Avalon Quartet.
Her passion for teaching began a decade ago, and she has many years of experience teaching both private lessons and early childhood music education classes. She combines her extensive knowledge of music with her exuberant personality to create a teaching environment that is equal parts educational and fun, and she is constantly inspired by her students' energy, enthusiasm, and love of learning. When not playing classical music, she enjoys performing improvisational Django Reinhardt style jazz.
Month to month
Tuesday at At Pearland Location
Jose C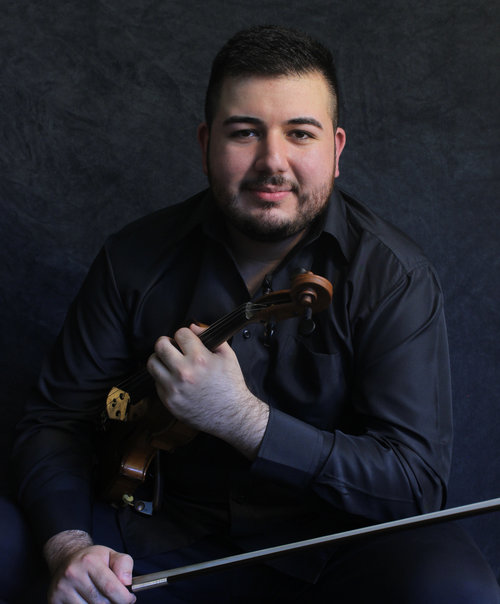 A Houston native, Mr. Jose grew up with music and has been playing violin since the age of 5. His previous professors include Rodica Gonzalez, member of the Houston Symphony and Johnny Chang, principal violinist of Theater Under the Stars Orchestra. He is a student of Andrzej Grabiec, world-renowned soloist and conductor. Alumni of Virtuosi of Houston, where he served as principal second violin for three seasons, Mr. Camacho has been honored to perform in venues such as Jones Hall of Performing Arts in Houston, Texas, Carnegie Hall in New York and Grande Salle Pierre Boulez in Paris, France. He studies at the University of Houston where he is pursuing a Bachelor of Music with elective studies in Music Marketing. Mr. Camacho is in the second violin section of the Houston Civic Symphony and is the orchestra manager of the Texas Medical Center Orchestra.
As a teacher, Mr. Jose is passionate about developing a love for music within his student and helping each student fulfill their unique musical goals while finding joy in the music making process. He is a firm believer in nurturing the individual characteristics in every student's playing and strongly encourages them to find their own "sound". Mr. Jose enjoys teaching violin and piano to students of the academy.
Month to month
Tuesday at At Pearland Location
Month to month
Thursday at At Pearland Location
Kani W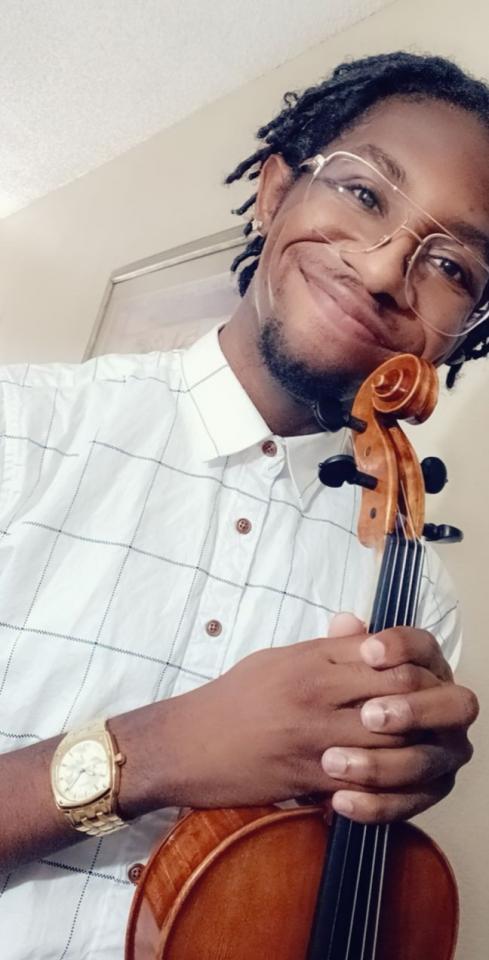 Kani always had the world of music involved with most of his childhood. Kani is currently attending Texas Southern University while pursing a bachelor's degree as a Music Education Major for the Viola. Mr. Kani heavily incorporates piano as another primary instrument. He plans to continue his education, aiming to achieve his master's degree in Music Education. Mr. Kani teaches throughout the Houston area where he works with violin students in HISD and piano students in Alief ISD. Mr. Kani also leads sectionals for violin/viola, and accompanies students as their pianist for Solo and Ensemble in Alief ISD in coordination with the orchestra directors.
Two of his favorite musicians are Itzhak Perlman, and Derek Paravicini, and his favorite kind of jokes are Viola jokes.
Month to month
Thursday at At Pearland Location
Month to month
Saturday at At Pearland Location
Nick C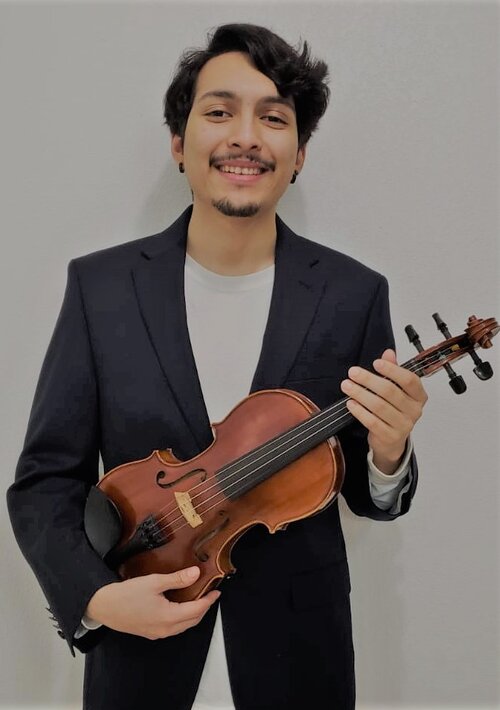 Mr. Nick is currently pursuing a degree in composition and violin performance. He has studied violin for over 10 years and his passion in music has led him to actively pursue mastery over all stringed instruments and the piano. Mr. Nick enjoys composing and playing with many ensembles. He enjoys sharing his excitement for music and multiple instruments as a means of inspiring students of the academy in viewing the study of music as a beautiful art.
Mr. Nick teaches both in-studio and in-home lessons. To book an in-home lesson with Mr. Nick please contact the Academy.
Month to month
Thursday at At Pearland Location
Month to month
Friday at At Pearland Location
Richard P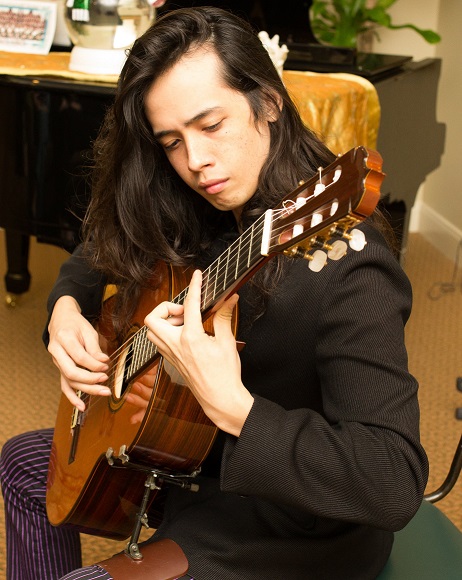 Richard has studied music for over a decade under Chris Robbins and was awarded he CCISD Intermediate Solo and Ensemble Competition gold medal for violin solo in 2008 as well as the UIL Region XVII Solo and Ensemble Competition gold medal for both guitar solo and violin solo. In 2010 he was awarded the UIL Region XVII Solo and Ensemble Competition gold medal for guitar solo and violin solo again. He has performed with the Clearlake Symphony Orchestra and the Clearlake Philharmonic Orchestra for the past 6 years.
In 2011 Richard was awarded the UIL Region 17 gold medal for guitar solo and violin solo and the gold medal for guitar performance in the Texas Solo and Ensemble Competition. He is currently pursuing a degree in Music on a Music Scholarship. He teaches piano, violin, & guitar for the Academy and enjoys helping each student find the instrument and style of music that speaks to their heart.
Richard teaches both in-studio and in-home lessons. To book an in-home lesson with Richard, please contact the Academy.
No timeslots available at the moment.
Ruth G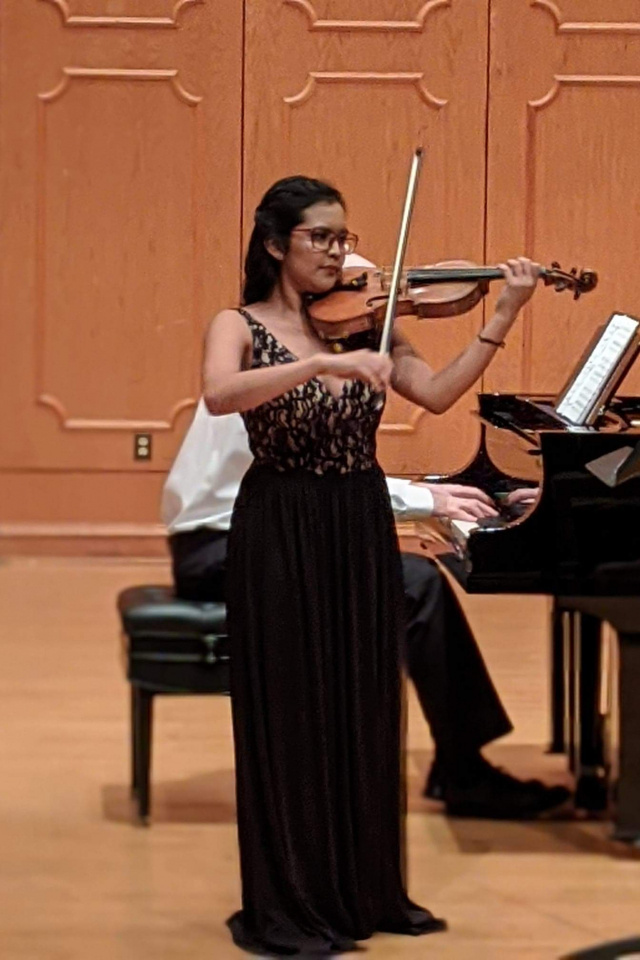 Ms. Garcia was born in Tegucigalpa, Honduras and began her musical journey at six years old.
Back in her country, she was part of the National Autonomous University of Honduras Chamber Orchestra, and a volunteer orchestra conductor/violin professor at the Choir and Orchestra Educational Arts Foundation of Honduras (FARECOH by its Spanish acronym). Four years ago, Miss Garcia moved to Natchitoches, LA. Here she was part of the Natchitoches-Northwestern Symphony Orchestra and graduated from the Northwestern State University of Louisiana with a Bachelor of Music degree in Violin Performance.
She has played as guest violinist and violist in the Texas/Louisiana/Arkansas area: South Arkansas Symphony Orchestra, Longview Symphony Orchestra, Marshall Symphony Orchestra, Monroe Symphony Orchestra, Acadiana Symphony Orchestra, Texarkana Symphony Orchestras, Lake Charles Symphony Orchestra, and TEXAS Outdoor Musical. Also, she has been part of many international orchestra festivals in Costa Rica, Nicaragua, Chile, Panama, and the United States.
Ms. Garcia is very excited to share with her students the joy that music brings to life and help them to overcome new challenges with success. One of her favorite things about teaching is helping students to reach their personal goals accompanied by hard work and discipline.
Month to month
Monday at At Pearland Location
Month to month
Wednesday at At Pearland Location
Month to month
Thursday at At Pearland Location